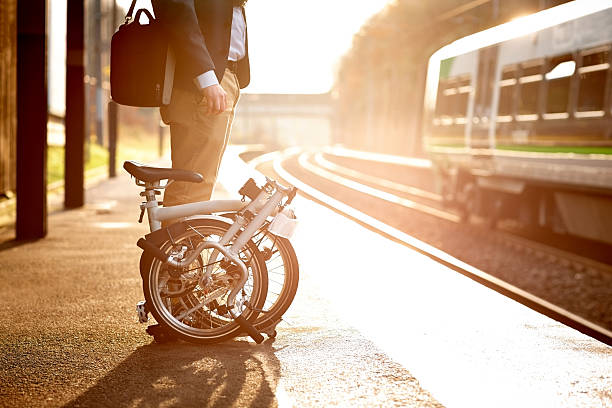 Places Folding Bicycles are Ideal to Have
Folding bicycles have that one special attribute that makes them so useful in so many ways. They look and function just like any other bike, except for the fact that they can be folded to accommodate way less space than other bicycles. This is what is making them more and more appealing for people who live in crowded towns and cities. They can be stowed away faster, and aid the user in getting around heavy traffic jams. They can fold into a size small enough to fit in the boot of a car, which is ideal for transportation purposes.
Their portability is a critical factor. When making them smaller, you start by lowering their seats and folding the handlebars. They come with a lever that you use to unlock the frame, thereby enabling you to fold it up. You can then carry it as is, or put it in a bag for ease of transportation. The final size when folded is usually less than a third of the original.
You will be contributing towards environmental preservation efforts when you choose to ride a bicycle as your primary mode of transportation. You will also avoid staying too long in traffic, which is also an advantage. In large cities, this makes you get to places faster than pother modes of transport. It most likely has a luggage rack, which makes it easy to carry items either to the office, or home, such as shopping. You can also use some of its hooks and clips for holding your things.
To ensure you make the most of the experience, you need to settle for a bike that has several gears, along with a fast and simple shifter on the handlebars. It should also have adequate trail protection. You need one with the ergonomics covered, to make it comfortable to use for long periods of time. You also need to get one that can fold and unfold in simple and quick motions. You should also find it easy to either fold it or unfold it, without too much strain. To make your life even easier, get one that has no requirements for tools when you need to either fold or unfold it.
These folding bicycles come in handy when you do not have to fight for parking space. When in a busy place, such as a mall, you can simply arrive, fold it and take it in with you. They are usually lightweight, since they are constructed from metals like aluminum. This makes carrying them around something that is not strenuous.
Look at such factors as durability and foldability when selecting such a bike. It needs to also not involve any tools to do these things. Get a carrying bag, and you are done.
The 10 Most Unanswered Questions about Bikes